Spanish Virtual Learning App for Kids
The platform of choice for schools all over Texas with dozens of activities, games, and guided reading!
TRY DEMO
SEE PRICING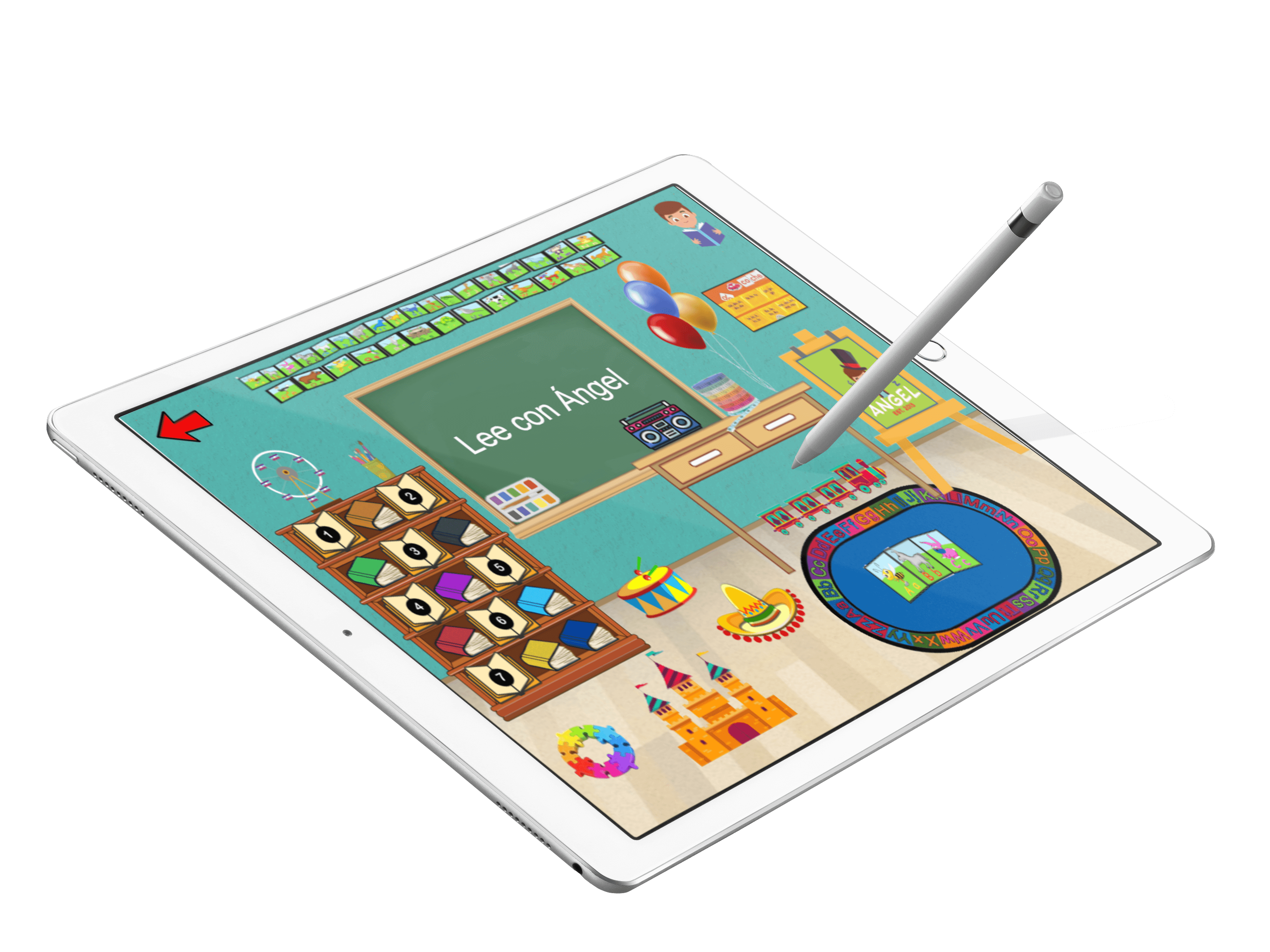 Made for Teachers
Engage your students with measurable interactive online learning. Whether at home or in class, PreK - 3rd grade students can learn to read in Spanish at their own pace.
Get Started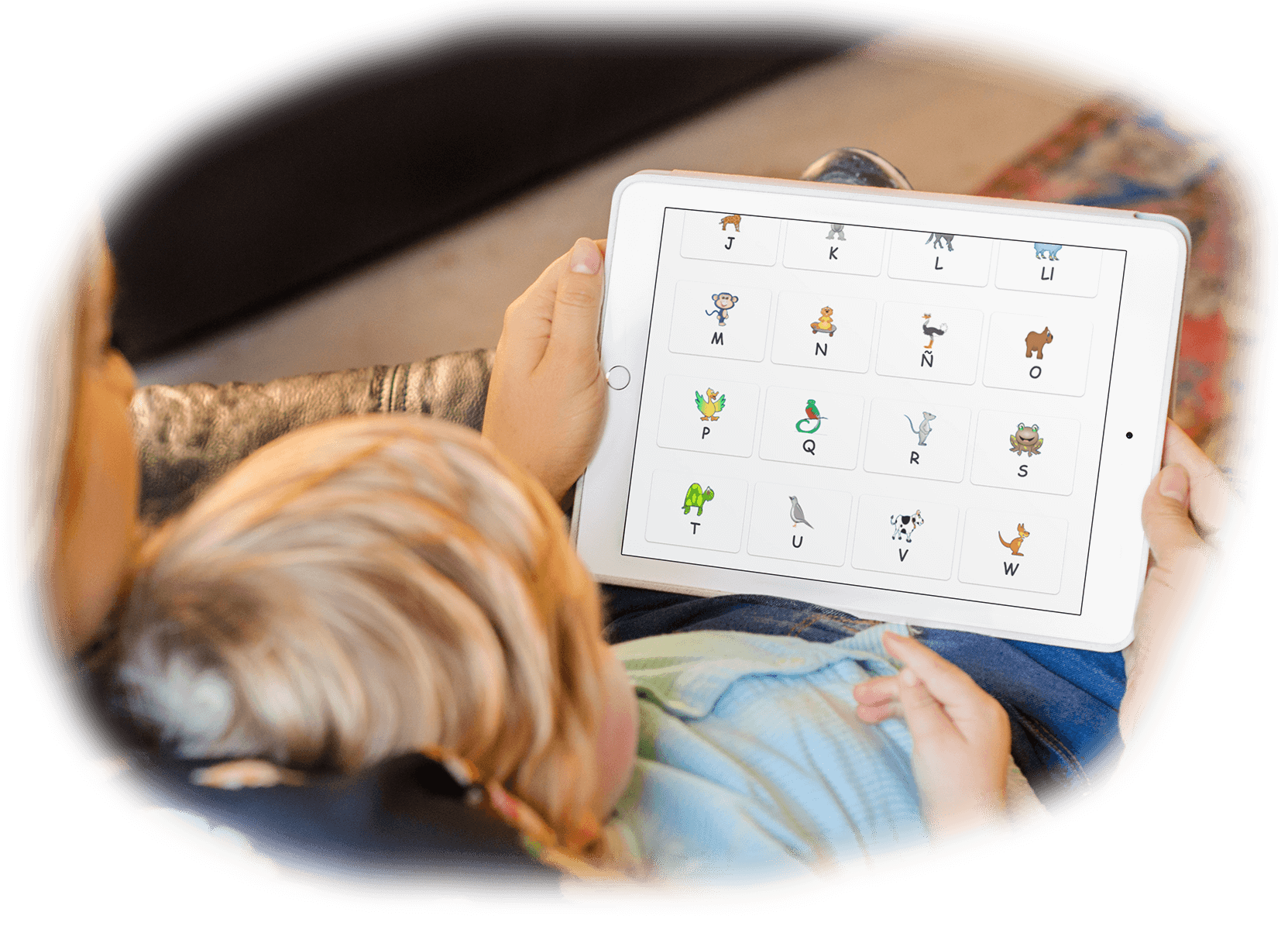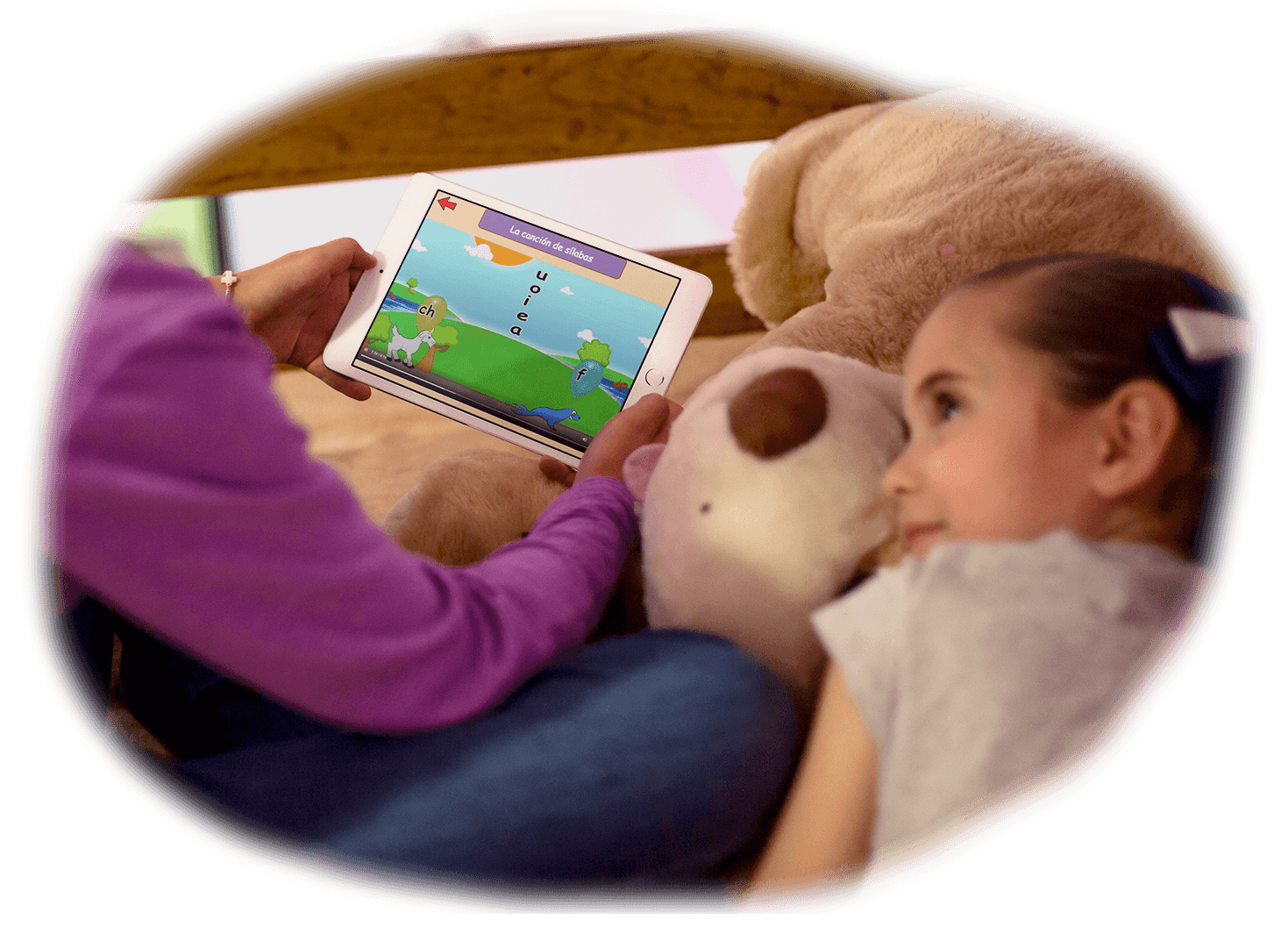 Parents
Easy to setup and highly engaging for children up to 8 years old. See how well your kids are doing with progress tracking.
Get Started
and Kids!
Watch videos, play dozens of mini games, read stories, and have fun while learning Spanish.
Get Started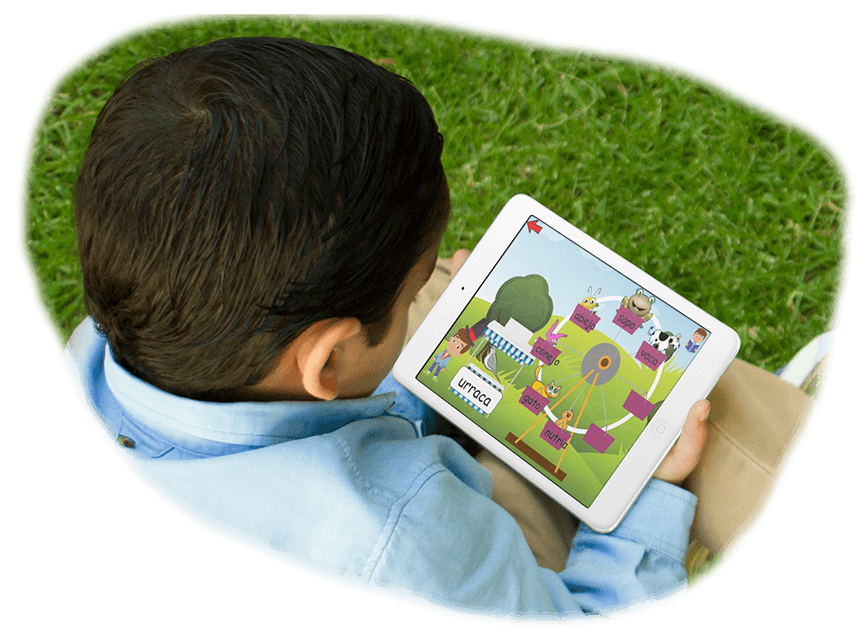 Exciting news!
ESGI Features 200+ Preloaded Assessments
Lee con Ángel Spanish Reading tests are available on the ESGI software site. Use these tests with your purchase of Lee con Ángel program if you are already an ESGI user. OR -get a $40.00 discount off a year's subscription to ESGI by using the promo code A1305.
Kishmorr Productions, LLC has partnered with ESGI Software to offer these Lee con Ángel tests in Spanish:
Pre-Tests for Pre-K, Kinder, First +up
Post-Tests for Pre-K, Kinder, First +up (All tests are in Spanish!)
Spanish Rhyming word tests
Spanish Letter ID Test
Timed Spanish Word Test
Concepts of Print Test
All tests are originally written in Spanish and are easy to administer- "Click, click, done!!" as ESGI says! We are thrilled to offer this opportunity to you so that you can gather data instantly for progress monitoring, RtI or parent conferences! Check out their website at: ESGI Software
Award Winning
Lee con Ángel is an internationally used program recognized by Ed Tech Digest as a "Cool Tool". Kishmorr Productions, LLC has received a Small Business Award from the Intercontinental Chamber of Commerce.
Original Content
Custom engineered and designed Spanish Reading curriculum meets the needs of Bilingual or Dual Language learners with original songs, interactive games and 28 stories.
Approved Curriculum
Content is aligned with TEKS for K-2nd grades and PreK guidelines in Texas. This curriculum has been approved for use in dozens of school districts in the US and classrooms across the globe.
Progress Monitoring
Newly created tools track student progress and printable tests from the resources page provide a fresh source of data. Contact us for custom solutions.
Dozens of games to choose from!
Our platform is loved by thousands!
Since 2013, Lee con Ángel has gained popularity and proven to be effective in schools across Texas, Illinois, New Mexico and Central America.
Thank you so much! Well, my Pre-K and kinder teac...
Ana Silva
Bilingual Coordinator, Cleveland ISD
While attending the bilingual conference four yea...
R. Bernardin
Bilingual Pre-K Teacher, Illinois
I love the program and would certainly enjoy havi...
Anita S. Hernandez M. ED.
Pre-K Bilingual Teacher, Anson Jones Elementary School
I used some of it last year and the kids loved it
Taimi Marta
Dual Language Teacher, Texas
Your program looks great and I just posted a link...
Jennifer Manriquez, Ed. M.
Founder, The Bilingual Fun Co.
MUY BUENO ESE PROGRAMA – me gusta mucho, y a mi ...
Subscriber from the Internet